Teacher Professional Development/learning                               for ICT-integration in Education:
looking back, moving forward!
EdMedia 2019
@jotondeur  https://www.researchgate.net/profile/Jo_Tondeur
Context: rapid changes of ICT (in education)
 > Professional development / learning
 > Teachers' agency 
Presentation of the chapters

 Discussion
https://padlet.com/jtondeur/Handbook
Augmented reality in the classroom
Teachers play crucial roles in realising the potential of ICT in teaching and learning processes.
How to respond to the challenge to professionalize teachers to integrate ICT in education? 
Problem statement:
Traditional training arragements
may
not be
 enough to prepare teachers
- "activities that develop an individual's skills, knowledge, expertise and other characteristics as a teacher" (OECD, 2009: 49) 
> often a top-down training model (Prestridge & Main, 2018)
> Little impact on teachers' behavior, beliefs, attitudes (Albion & Tondeur, 2018)
Professional development
                                                 Done to the teachers?
Professional learning?
      More self-directed?
- Ownership over compliance, conversation over transmission, deep understanding over enacting rules and routines, and goal-directed activity over content coverage (Raphael et al., 2024). 
'Here is the paradox:
You need ownership for fundamental change,        
but you cannot get it on a large-scale by relying on bottom-up strategies'
(Fullan, 2003, p. 32)
Teachers' agency: "their active contribution to shaping their work and its conditions" (Biesta et al., 2015)
> Ability to control & manage their use of ICT and online presence, including managing identity, initiating interactions, using technologies for self-identified purposes and modifying or developing digital tools (Starkey, 2017)
> The solution proposed is to promote teachers' agency to individually ànd collectively engage in appropriate teacher learning
> careful balancing of collaborative activity and respect for the individual identities of teachers
Teacher ICT knowledge theoretical framework
Overview of the pre-service education process
Scope:
Approaches to professional learning that identify features that could be used to design effective engagement opportunities for teachers as drivers in development activities for ICT integration.
> Informing understandings about teachers working collaboratively, teaching teams, Communities of Practice and Social Networks 
Generic model for conducting educational design research

 


(McKenney & Reeves, 2012) 
Professional development is a complex process, which requires the study of teachers' learning and transformation of their knowledge, beliefs, and attitudes into practice.
New approaches to professional development for online and mobile learning shifted the focus from stand-alone teacher development programs to customized, anytime-anywhere, on-demand, and collaborative learning models.
Teacher professional learning that does produce effective change in teacher behaviors often occurs outside of "traditional" formal professional development.
https://padlet.com/jtondeur/Handbook
The solution proposed in the Handbook  is to promote teachers' agency to engage in appropriate teacher learning.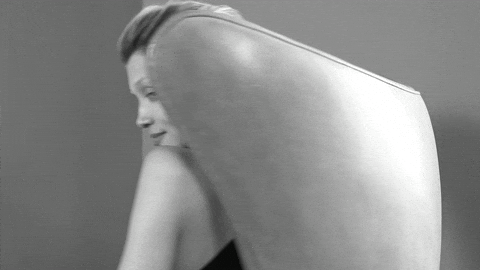 But a focus on teachers' agency could lead to individual blame rather than "system blame".  Therefore, we also stress the role of  the school  or  institutional level  (see e.g.,  Aesaert et al., 2015). This implies that agency should consider to a large extent the "power of site or place" (Fullan, 2007).
https://padlet.com/jtondeur/Handbook
Professional development & ICT in Education
By idlovub
Professional development & ICT in Education
EdMedia 2019